This document has been created because the official instructions on the TDT RS4 manual page/pdf are incorrect.
To complicate things, with the update to Windows 10, the TDT Z Software and networked hardware is not fully compatible without enabling the detracted SBM 1.0 Protocol. SMB1.0 must be enabled to pull data.
Set the IP Address on the PC Add On Network Card
Add a Secondary Network Interface Card (NIC) to your Data Acquisition Machine and configure as follows:
The only two settings you need are:
IP = 10.1.0.2
Subnet Mask = 255.255.255.0
However you can also add the Gateway and DNS as 10.1.0.1 (but should have no effect).
Set the IP address and Subnet Mask on the RS4
On the RS4 Unit, click STATUS then touch the Current IP Field. Check the
Configure Manually box and set the following settings: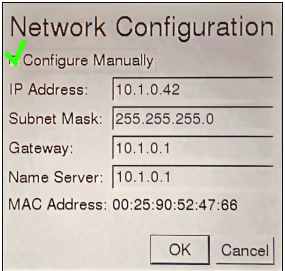 IP Address = 10.1.0.42
Subnet Mask = 255.255.255.0
Gateway = 10.1.0.1
Name Server = 10.1.0.1
Then, click on the CONFIG tab on the right side of the RS4 panel and click Reboot System.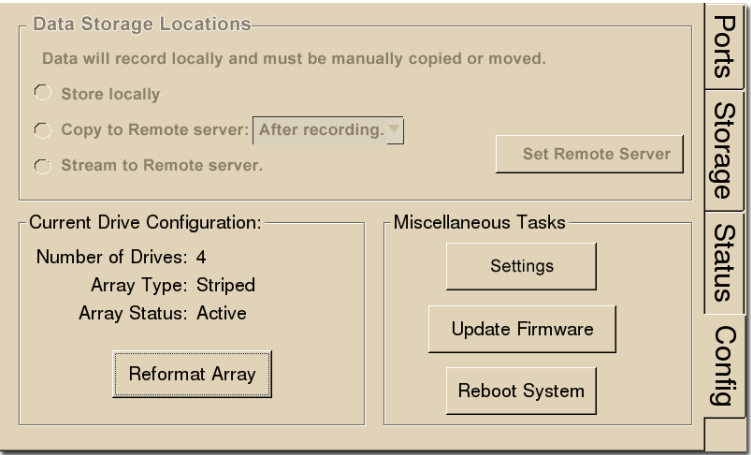 Map the Network Share Path from Windows 10 to the RS4
Once the RS4 is rebooted with the correct network info you should be able to connect to the path:
\\10.1.0.42\data