Original Error:
Opening DB yielded message : "Security Risk Microsoft has blocked macros from running because the source of the file is untrusted. LEARN MORE" linked to URL https://support.microsoft.com/en-us/topic/a-potentially-dangerous-macro-has-been-blocked-0952faa0-37e7-4316-b61d-5b5ed6024216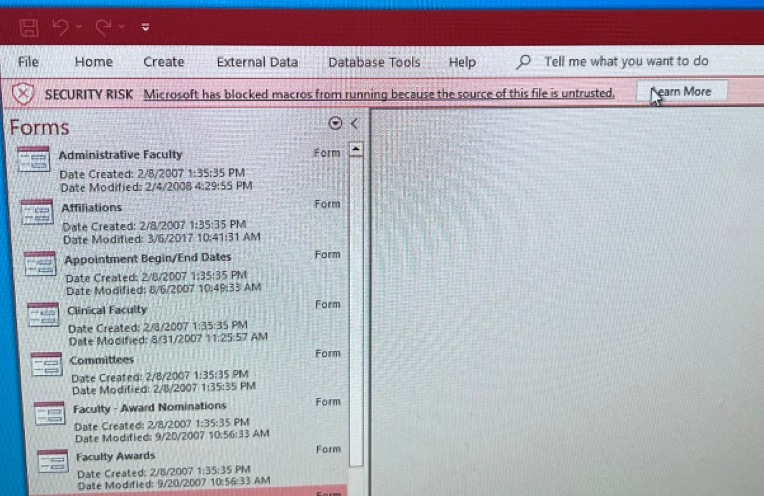 Solution:
Under : Start Menu > Internet Options > Security tab > Trusted Sites checkbox > Sites
On the Trusted sites dialogue I have sen users enter ,  file:///X:/DatabaseFolder/   , without the actual mdb file name, a modification of what was already there in the field history even though there was no existing entry. 
​
Upon ADDing windows automatically changed the entry to file://hostname.domain.tld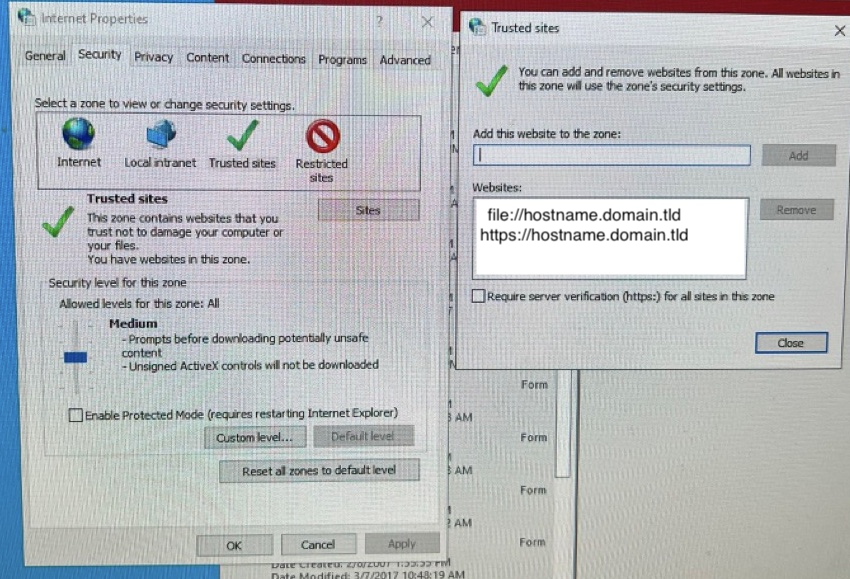 Then, reopening the MDB with Access it showed Enable content button rather than the previous error.